biography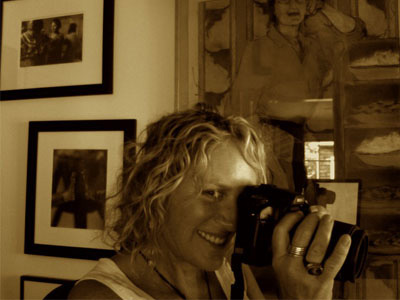 Beth O'Donnell has studied photography at the Evanston Art Center in Evanston, Illinois, The International Center for Photography in New York City, the Center for Photography at Woodstock and at the R&F paint workshop. Her photojournalistic work in Africa, for which she spent two months in 2000 working in the slums of Nairobi, Kenya, was published in The London Daily Telegraph and Marie Claire magazines. She has also been published in The Financial Times and has appeared twice as a guest on Oprah Winfrey's Oxygen Network, for "Angels in the Slums" and "AIDS and Orphans". O'Donnell exhibited work at the United Nations in conjunction with the Istanbul +5 Conference and her photographs have been auctioned at several major philanthropic events around the United States. She is currently represented by Distant Origin in New York, Holly Hunt, both in Miami and New York, NiBa Home in Miami, Henry Beguelin in Aspen, Chicago, Los Angeles, Malibu, San Francisco, and Renee Fotouhi Fine Art in New York. She is currently exhibiting at Distant Origin, New York, Niba Home, Miami and Jarlathdan, Amagansett, New York.
In 2006, O'Donnell's book Angels in Africa was published by the Vendome Press. Seven years in the making, this important book introduces us to seven visionary women hailing from seven different countries, who each have taken powerful action to rectify the devastating societal conditions in Africa. It is heartbreaking, yet colorful and uplifting. Angels in Africa has been named by the Guardian (UK) as one of the top ten photography books of the year. President Bill Clinton also featured Angels in Africa in his recent book, Giving, published in 2007.
Learn more about Angels in Africa
From 1997 - 1998, O'Donnell Founded dans la Cuisine Cooking School, Cooking for Conservation
In 1995, she co-founded
Miraval - Life in Balance Resort and Spa
- Tucson, Arizona
in 1984, she co-founded
Sierra Tucson
Addictions Facility
From 1985- 1992, she was the owner of the Beth O'Donnell Gallery with locations in Tucson, Arizona and Aspen, Colorado.
From 1975-1980, she achieved her greatest accomplishment: three sons - Billy, Ryan and Christian.
O'Donnell's past and present Board Affiliations include: